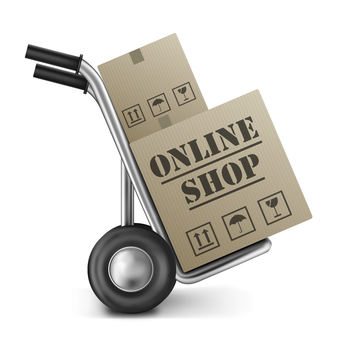 As we all know E-Business has changed how we shop for ever, all types of businesses now sell their goods and services online, some businesses are now even 100% internet based so have no physical shops or warehouses. This can present a whole range of challenges to the modern business and we are here to help alleviate your worries by managing your stock and deliveries via our own warehouse and mailing house. We can also handle customer management, order fulfilment and packaging, as well as a full range of data services. You can even get your own private workspace, filing system, and secured private storage if necessary. Here at DM Services we offer a full range of ideal solutions to E-Business & Storage. Our storage rates are very competitive and are charged by pallet per month. The advantage to storing your stock with us is that as well as freeing up valuable storage space it also cuts out transport costs and allows us to manage, package and process orders for you, also freeing up valuable time and resources. This service combined with our mailing house services can help minimise costs and save a lot of time and money for your company. Click on each of the sections below for more information.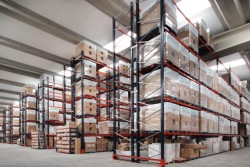 Warehousing & Stock Management
We have a large secure warehouse 15 mins from Belfast City Centre where you can store your goods by the pallet and access anytime during business hours. We already manage stock for many local businesses and web-stores in our very secure warehouse, complete with a full security camera and alarm system which connects directly to the police and our local security company, you can rest assured your goods are safe with us. We can also manage shipments and outgoing orders directly at very low costs to help streamline your business.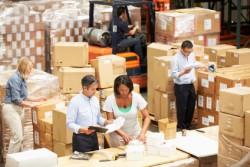 Pick & Pack of Products & Promotional Material
When you decide to store your goods with us we can also offer a pick & pack service to help complement your storage and order management service. There's no need to worry about fulfilment of orders as we can do it all in-house for you. Many of our clients store a variety of items with of us of which we can pick & pack custom orders as they come in. As with all our services quality and security are guaranteed at a very low cost and with the help of our ever friendly staff.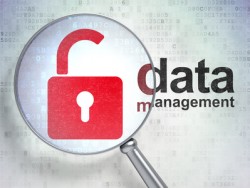 Data Management, Supply & Cleansing
As well as a secure warehouse we also have a very secure server managing databases of customer information for our clients to allow us to manage orders, mailshots, and communications directly and efficiently. We treat all our data with the highest confidence and we never resell client data. We do have our own postal databases that can be useful for planning marketing campaigns and mailshots at very low costs, and our data disposal partner helps ensure the strictest confidentiality for all our clients.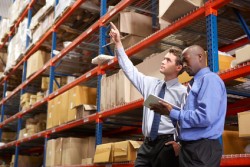 Order Management
As part of our storage solutions we offer an Order Management service wherein we can setup and manage an email address for you to which all your online orders are forwarded to and we can then send out for you via our mailing house at discount rates. Along with a complete in-house recordkeeping and filing system this allows the hassle free management of all your orders without lifting a finger, and with our very low rates and friendly staff we guarantee to help make your business run as smoothly and efficiently as possible.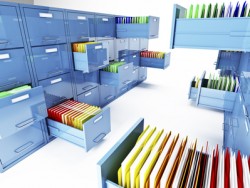 Private Workspace & Filing
As well as storing your goods we can offer you a private workspace for you to work on your orders and manage stock in a comfortable and secure environment. We can even offer secure filing cabinets for documentation storage/management at very low costs. Again our very friendly staff are here to help at all times and we regularly pitch in to help clients get last minute orders out on time or even just to help move heavy items for packaging and deliveries. And of course you can rest assured your goods are safe with us, with a full security camera and alarm system which connects directly to the police and our local security company our warehouse is 100% secure.