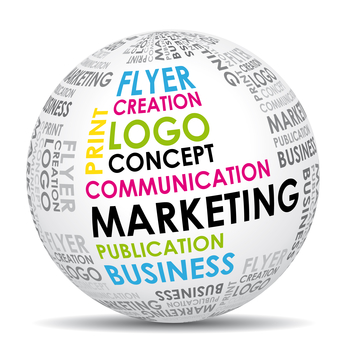 Direct Marketing is one of the oldest forms of marketing and to this day remains one of the most widely used. There are many advantages to directly targeting your clients or potential clients and emerging trends show many digital marketers are now coming back to traditional techniques for a better all-round reach and to engage clients in the most convenient way possible. After all, not everyone uses the internet, and even with those that do you're still faced with the problem of how to get people onto your website or social media site. Direct Marketing offers a direct, personalised, and tangible communication that can be stored for future use or even passed onto friends and family. Direct Marketing is an excellent way of creating new business, improving brand recognition & loyalty, managing existing customers or announcing special promotions and events. Here at DM Services we specialise in Direct Mailing, Direct Marketing of all kinds, and the door-to-door distribution of any type of marketing material such as flyers, leaflets, brochures, catalogues, magazines, personalised mail, etc… We have an existing network already in place covering over 100,000 homes a week across Greater Belfast and Lisburn. We also regularly cover areas such as Bangor, Hillsborough and Newtownards, and will consider all areas on request. Click on each of the sections below for more information.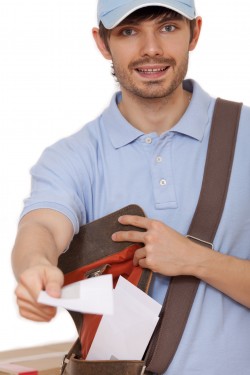 Door-to-Door Distribution
We specialize in leaflet distribution and with an extensive delivery network already in place throughout Greater Belfast and Lisburn, we cover over 100,000 homes a week. We are the only company in the country that is independently checked for quality and fulfilment by a third party company, any discrepancies are immediately rectified and we take full accountability for all deliveries. We are therefore the only company offering such a service in Northern Ireland that can guarantee the delivery of your marketing materials. Due to this fact we hold contracts with many large public, private and charitable organisations as well as many small and medium sized local businesses. We are winning more contracts daily and with such a good quality of service all our clients are extremely happy and keep coming back.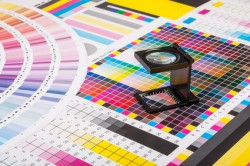 Design and Print
We offer a full range of high quality printing services for any type of flyer, leaflet, brochure, menu, newsletter, brochure, catalogue or magazine. We can cut and fold to any size or shape and offer much different paper and finish options to suit your needs. Our design partners are among the best in the business and offer very affordable rates on any type of publication or design work. Together with our door-to-door and mailing services we can help cut costs while maintaining a high standard of quality at every step of the process.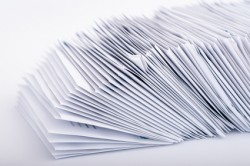 Mailshots
Mailshots are an important part of any marketing or communication strategy and we offer a full range of printing and handling services to help save time and money for you and your business. Working from databases we can handle all the printing and addressing of communications as well as personalisation of letters, envelopes, etc… So whether its customer management, direct marketing, or any type of direct mailing or mailouts, we can offer the perfect solution to help design, produce and deliver all your mailshots.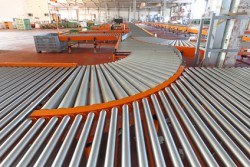 Data Sortation for Postal Discounts
As a quality mailing house and Royal Mail partner we offer data sortation on all large mailshots to help reduce costs and save you even more money. Data sortation is normally undertaken by Royal Mail in their local sorting offices so by pre-sorting all our outgoing mail we are able to secure the best possible rates for our clients. On top of our already very low postal rates, which are cheaper than using a franking machine, we offer extra discounts on large quantities of mail of any size or shape specifically to help reduce the cost of large mailouts.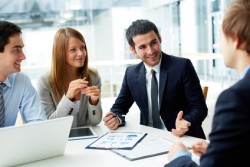 Campaign Management
We understand that data management and campaign management can be a time consuming process, we therefore offer these services at a very low cost to help with repeat campaigns and data cleansing, etc. All data is treated with the strictest confidentiality and we never resell clients data. We can help by keeping up-to-date records of all customers and communications, providing up-to-date data from our own databases, data cleansing via returns and feedback collected and of course, we are also here to help you plan and choose the right areas to target for your specific campaign.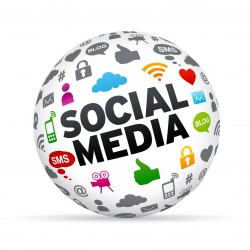 Social Media Marketing
As a complimentary service we can also share promotional material via our own social media sites such as Facebook and Twitter which can be a great way to maximise reach and add a digital aspect to your campaigns. As part of a full marketing strategy social media is a great way of attracting new business and improving brand recognition and loyalty, but it also needs to be complemented by more traditional and tangible methods such as direct marketing and advertising.
Visit us on Facebook
Follow us on Twitter
Visit us on LinkedIn